Kaitlin Tierney, PT, DPT
—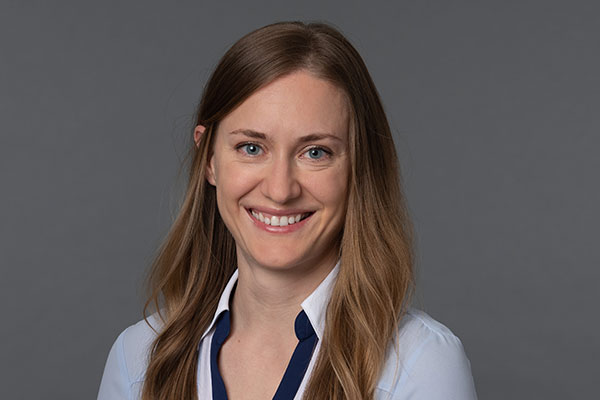 Biography
Kaitlin Tierney is from St. Louis, Missouri and graduated from Saint Louis University in 2016 with her Doctorate in Physical Therapy.
Kaitlin is a pelvic health specialist and treats men and women with pelvic pain, fecal and urinary urge or leakage, constipation, chronic UTIs, organ prolapse, as well as associated symptoms in pregnant and postpartum women.
Kaitlin also enjoys working with runners and athletes; frequent fallers addressing balance impairments; and joint replacements.
Kaitlin has primarily worked in outpatient orthopedic clinics. She and her husband spent 2 of those years as physical therapy travelers and worked in clinics all over the country including: Cape Cod, MA; Naples, FL; Washington DC; Florence, SC; and Albuquerque, NM.
Kaitlin loves to root for her home sports teams, the St. Louis Cardinals and the Blues, and enjoys running, swimming, golfing, and playing with her sheepadoodle puppy, Popcorn.